Al Jazeera reports: The vast reserves of uranium under Navajo Land have shaped the experiences of generations of Navajo, from the miners who were first employed to extract and refine the yellow ore to the families who still live with radioactive waste sites in their backyards. Approximately four million tons of uranium ore were extracted [...]









Filmmaker and Navajo activist invited to teach tribal environmental leaders how to build new groundswells for action
FOR IMMEDIATE RELEASE WASHINGTON, D.C. — As Japan struggles to contain radioactive contamination, Groundswell is reminding Americans that over a thousand abandoned Cold War-era uranium mines still contaminate the American Southwest. The US Department of Energy will feature The Return of Navajo Boy project as a case study in film, media, public engagement and measurable [...]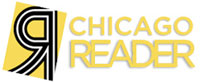 The University of Connecticut screened The Return of Navajo Boy on campus for students on November 14th. The student newspaper, The Daily Campus reported: A family of Navajo people from Monument Valley was filmed a few decades ago as part of a movie titled "The Navajo Boy." Since then the family has lived through separation [...]
Al Jazeera reports: The vast reserves of uranium under Navajo Land have shaped the experiences of generations of Navajo, from the miners who were first employed to extract and refine the yellow ore to the families who still live with radioactive waste sites in their backyards. Approximately four million tons of uranium ore were extracted [...]
Below is a press release issued by the US Environmental Protection Agency. It follows the 2011 clean up of the abandoned mine in Elsie Mae Begay's backyard. Release Date: 09/18/2012 Contact Information: Rusty Harris-Bishop, harris-bishop.rusty@epa.gov SAN FRANCISCO – This month, the U.S. Environmental Protection Agency is beginning three uranium mine clean up actions on the [...]
Below is a list of all the places Elsie has traveled to to show the film since 2000: 2000 Sundance Film Festival, Park City, UT Navajo Nation Museum, Window Rock, AZ Arizona International Film Festival, Tucscon, AZ American Indian Center, Chicago IL Chicago Historical Society, Chicago, IL Old Town School of Folk Music, Chicago, IL [...]

FOR IMMEDIATE RELEASE Navajo Boy Film and Media Campaign Guides EPA to Environmental Justice Navajo Activist and Filmmaker Present their Story Today at EPA Headquarters WASHINGTON DC — A documentary film and decade long media campaign by Groundswell Educational Films and a Navajo family opened eyes in Congress and paved the way this summer for [...]
Dear Friends of Navajo Boy, Groundswell is celebrating a few milestones with its Return of Navajo Boy project. EPA has completed the long awaited $7.5 million uranium cleanup in the community of Elsie Mae Begay, the matriarch in our film, The Return of Navajo Boy. Groundswell Makes Headlines Our media outreach team prompted dozens of [...]






As the EPA's clean up of uranium contamination in Monument Valley continues, Groundswell presents a new webisode documenting Navajo reactions. Groundswell correspondent Mary Helen Begay talks with neighbors and EPA site-coordinator Jason Musante about moving 17,000 cubic yards of radioactive soil. Where is the EPA moving it? Now you can see for yourself. And you [...]

Dear Friends of Navajo Boy, Three recent articles help Groundswell leverage more pressure to clean up radioactive uranium hazards on Navajo lands. "Let's call attention to all the other Navajo communities that don't have a film and a media campaign," says Groundswell's Navajo Community educator Mary Begay. Today, a multi-million dollar EPA cleanup is happening [...]
Filmmaker and Navajo activist invited to teach tribal environmental leaders how to build new groundswells for action
Check out our latest Navajo video dispatch from Monument Valley. It shows the US EPA's cleanup in full swing. Groundswell correspondent Mary Begay follows US EPA project manager Jason Musante behind the scenes. "This example and this project show that someone in Congress learned of the problem here and said go do that," Musante says. [...]
Read the press release here.
After thirteen years of film screenings, events, conferences, and relentless advocacy, clean up of Skyline Mine begins in Monument Valley Utah. The family living below the mine is the subject of Return of Navajo Boy, the streak on the mesa behind their family home piqued filmmaker Jeff Spitz's interest to find out more about the [...]
"The Return of Navajo Boy" was screened at the 2011 American Society for Environmental History conference in April. With support from Sylff, Linda Richards of Oregon State University and Shangrila Wynn from the University of Oregon presented the film. Filmmaker Jeff Spitz and Navajo participant Elsie Mae Begay were in attendance, along with Perry Charley, [...]
Listen to "Navajo Boy" director Jeff Spitz interviewed by Tiokasin Ghosthorse of First Voices Indigenous Radio on April 28, 2011. Jeff is in Washington DC right now with Navajo family members from the film for a screening of the documentary at the Department of Energy's State of Environmental Justice conference.
FOR IMMEDIATE RELEASE WASHINGTON, D.C. — As Japan struggles to contain radioactive contamination, Groundswell is reminding Americans that over a thousand abandoned Cold War-era uranium mines still contaminate the American Southwest. The US Department of Energy will feature The Return of Navajo Boy project as a case study in film, media, public engagement and measurable [...]

Here's a photo from our archives. Elsie Mae Begay, left, stands next to then-Congressman Patrick Kennedy (D-RI) outside her radioactive hogan. A short time later the hogan was demolished by the EPA at Elsie's request. Watch a video of the hogan being demolished below: Watch more Navajo webisodes.


It's been a long time coming. In September the EPA committed funds to clean up the Skyline mine and all the high level radioactive waste in the backyard of Elsie Begay, the star of our documentary, "The Return of Navajo Boy". EPA officials cited Elsie's efforts and our campaign to educate others as the reason [...]
Groundswell and Northwestern University's Chemistry Department are building a website to offer water quality information to Navajo residents. The EPA has identified many contaminated water sources, but government data comes in scientific language that is not accessible to most residents. With support from the National Science Foundation, Northwestern Chemistry professor Franz Geiger contracted Groundswell to [...]
This Fall The Return of Navajo Boy screened with Navajo guest speakers at sponsored public events in the Navajo Nation, Salt Lake City, Chicago; Portland, and France! In the Navajo Nation, Indian Health Service collaborates with Groundswell to engage audiences in remote communities impacted by uranium mining. Participants from the film, Elsie Begay, her son [...]
Excerpts from this promotional film are seen in Groundswell's feature length documentary film, The Return of Navajo Boy. Related article: Navajo DOJ announces settlement with Tronox (formerly Kerr McGee)

Northwestern University chemistry professor Franz Geiger and a small group of interns will collaborate with Groundswell and stakeholders on Navajo Nation to create a rich new website with information about the quality of water on Navajo Nation. This new, interactive website will incorporate a large US EPA dataset with photos and video and will be [...]
I became interested in science from seeing the abandoned uranium mines in Oljato, Utah. My cousin and I used to go into these abandoned uranium mines to explore. We would go to the end of the mines if we can, that was our main objective. Why we did that was because we were both curious. [...]
As the world witnesses what is quickly becoming the worst oil spill in US history, Groundswell co-founders Jeff and Jennifer Spitz led discussions surrounding The Return of Navajo Boy and the impact that unchecked corporate activity can have on the environment of local communities. Following a screening of the film, Jeff and Jennifer brought the [...]
The Indian Health Service recently launched its "Community Uranium Exposure: Journey to Healing" program with free health screenings and a showing of "The Return of Navajo Boy" in Cove, Arizona. The program, which includes screening Groundswell's documentary "The Return of Navajo Boy" is based out of an 18-wheel truck known as the Wellness on Wheels [...]
After a decade of investigations, the EPA has finally put up a fence to warn people about the hazardous waste in Elsie Mae Begay's backyard. The area around the abandoned Skyline uranium mine is one of only a few sites on Navajo Nation which has received this attention, despite there being as many as 1,000 former mines on the reservation.
The US Department of Justice recently posted an internship description on their website asking for students to help identify residents of Navajo Nation who have been impacted by the presence of abandoned uranium mines.
The Navajo Chapter House in Oljato New Mexico voted 28 to 0 to direct the US Environmental Protection Agency to clean up hazardous waste at the Skyline mine on Sunday, April 11th.
The Northern Navajo Medical Center has begun showing "The Return of Navajo Boy" in its waiting rooms, which serve residents in the Shiprock, New Mexico area.
I want you to know about a timely story – a human interest story with a Navajo connection. It's a story that unfolds like a chain reaction. It involves a Chicago filmmaker who discovered a Navajo family with a strange history involving Hollywood, uranium mining, and a long lost baby. This is a journey that [...]
Attached are two flyers from the US Environmental Protection Agency. The first from 1997, the second from June, 2009. After you read this story you will understand their significance. These documents help explain how I learned that the United States government had serious concerns about uranium contamination in monument valley. And what I did as [...]
Groundswell Building – United Methodist Church and Navajo Grandmother Delegation Demonstrate in Washington for Uranium Miner's Compensation